Meet Dr. Christopher Rubano
Vein Specialist in Vancouver, WA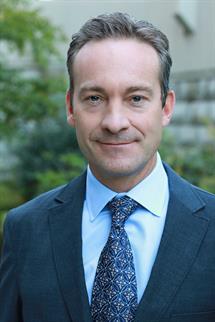 Dr. Rubano earned his medical degree at Loma Linda University School of Medicine in 1999 where he also completed his residency. He is a board-certified general surgeon and specializes in general, trauma and minimally invasive surgery, as well as venous insufficiency treatment.
Excellent patient care is a priority for Dr. Rubano. Because of this, he has invested time in multiple committees purposed for clinical excellence. He has also been chair-elect for surgery.
Outside of his practice, Dr. Rubano spends as much time as possible with his wife Jill and two children. When spare time allows, he tries to find time for an occasional golf game.
Education
La Sierra University | 1994 - Magna Cum Laude
Bachelors of Arts Business Administration , Minor: Biology/Pre-Med
Loma Linda University Medical School | 1999
Doctor of Medicine
Fellowship
Post-Sophmore | July 1996 - June 1997
Pathology
Post Doctoral Clinical Training
Loma Linda University Medical School | July 1999 - June 2004
General Surgery Residency
Post Academic/Leadership Positions
Chief of Surgery, Chair Elect -Southwest Washington Medical Center(SWMC)
Chief of General Surgery, Section Chair-SWMC
Medical Executive Committee/Medical Staff Officer-SWMC
Board of Directors, Southwest Medical Group
ACS Cancer Liaison-SWMC
OR Governance Committee-SWMC
Quality/Documentation Task Force-SWMC
General Surgery Residency Review Committee(Loma Linda University Medical Center)
Co-Chief Surgical Resident (LLUMC)
General Surgery Residency Council (LLUMC)
ACADEmic AWARDS in Medicine
David B. Hinshaw "Excellence in Surgery" award as the top surgical medical student
Vascular Surgery-Chief Resident of the Year Award
Faculty of the Department of Surgery and the School of Medicine "Teaching Award"
Board Certification & Licensure
The American Board of Surgery | June 2005
Call our office today at (360) 448-2047 to schedule a consultation with our experienced, board-certified surgeon, Dr. Rubano.